We have a beautiful dining table, a 1790 antique drop-leaf made of New England maple, but it seats four and we can't patch together that and the kitchen table as easily in this apartment as we could in Hanover. Meanwhile, the table we're using behind the couch (first thing you see when you walk in) is too small, and the dining table would be perfect in that spot, as a landing pad and grounding element. We need a dining table that can seat six, and hopefully eight in a squeeze, and yet won't be too big for everyday. The dining room is almost square, with the door in and the door to the kitchen diagonally across from each other, so that a table in the middle of the room will force an annoying weave through the room. Oh well! I want a chandelier, and that needs to be centered, and the table needs to be centered under it. But it does mean I think we need a round table that expands to an oval, and this weekend we saw this one at Pottery Barn and finally were ready to bite the bullet. We've been looking and looking at antique stores, flea markets, every furniture store we pass…Nothing has been quite right. This one *is* solid wood, which we felt strongly about. And it's nice and simple? The photo in the right finish shows it unexpanded, which will be the everyday size (45″):
>
Here it is expanded, with giant chairs and not my style of stuff surrounding it (why is there Sooooooo much stuff on it? Weird.):
Simple, right? Next up: Chairs. I like these from West Elm, but maybe we'll get something really plain and upholstered, like these from CB2.
West Elm:

CB2: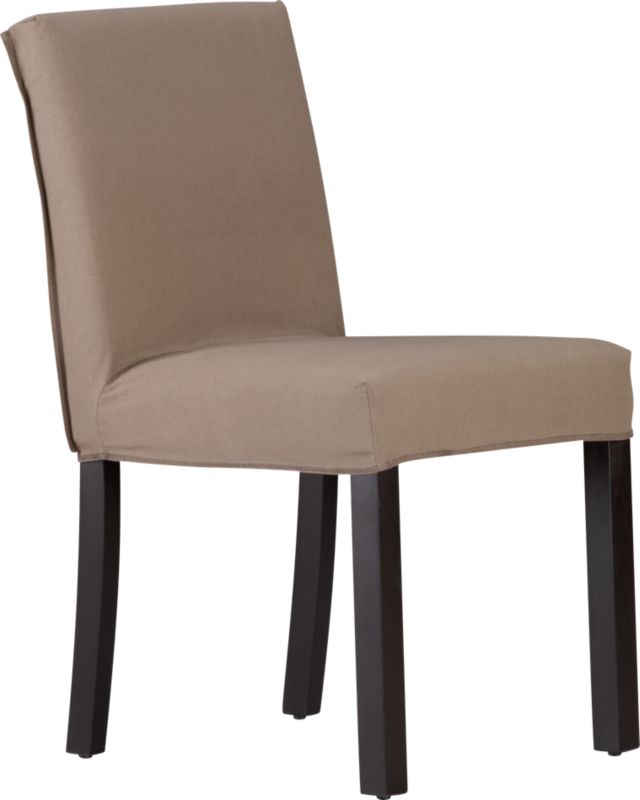 And then there's lighting. We saw some promising specimens at Restoration Hardware this weekend:

(Ok, that last one is more like something I'd want in the living room…)
But I think I'll at least give it another couple months of looking for something vintage before I give in to the box stores on the lighting!